Join Savantis @ 2018 Sapphire Now and ASUG Annual Conference June 5-7, 2018 | Orlando, Florida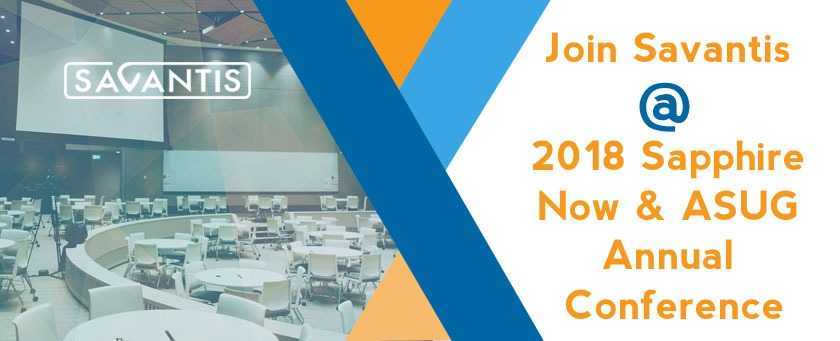 The most innovative cloud and business technology conference. If you are attending SAPPHIRE NOW, we will help you find answers for building a business case for SAP S/4 HANA, factual benefits of migration the SAP solution to SAP S/4 HANA, Factual benefits of implementing SAP S/4 HANA hosted on AWS.
Get the right inputs and Answers,
Digital has disrupted the world and changed the way businesses operate, creating a new level of complexity and speed – businesses must adapt and transform to achieve a new level of agility to stay competitive. Digital has created a desire and need for simple yet powerful user interaction among employees. Cloud ERP combines power of end-to-end capabilities with the speed of cloud delivery allowing digital transformation and agility. Cloud ERP has the scope to empower talent across daily work and strategic decision making. In a nutshell: It frees up resources for innovation, allowing a business to adapt rapidly
Listen to our customer, Bill Kivler, from ICON Orlando talk about their experiences on "How SAP S/4HANA Cloud made ERP intelligent and empowered businesses to run ahead by delivering instant value and continuous business results."
Join us to celebrate the success of implementing SAP S/4 HANA on AWS within 8 weeks for our esteemed client i-Drive 360.
When: 6th June 2018, 6:00 to 8:00 PM
Where: ICON Orlando™ 360
What's included: Drinks, hors'd'oeuvres, and a scenic ride on the famous Coca-Cola Eye.
RSVP: Respond by May 25th. Space is limited